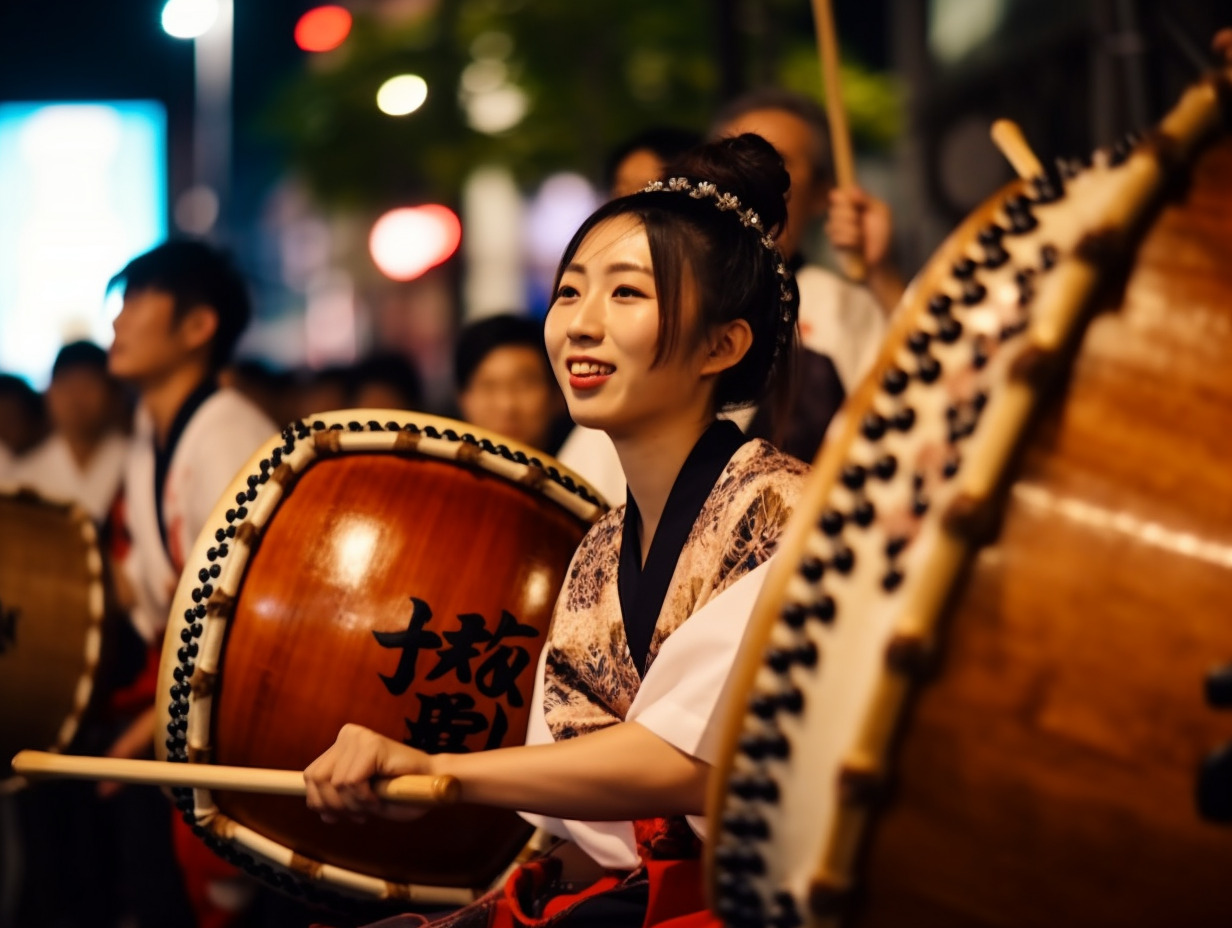 26497468_m
Autumn in Japan is BREATHTAKING!
Japanese autumn is the best season for excursions!
Explore Japan and experience festivals, sports, food, travels.
Autumn colored leaves are stunning, too!
As autumn sweeps across Japan, it brings with it a symphony of colors and a host of experiences that capture the essence of the season. At Explore Translation, we are excited to be your guide on this enchanting journey, as we delve into the rich tapestry of autumn in Japan, where traditions, flavors, and landscapes blend seamlessly.
🍁 Vibrant Foliage and Tranquil Retreats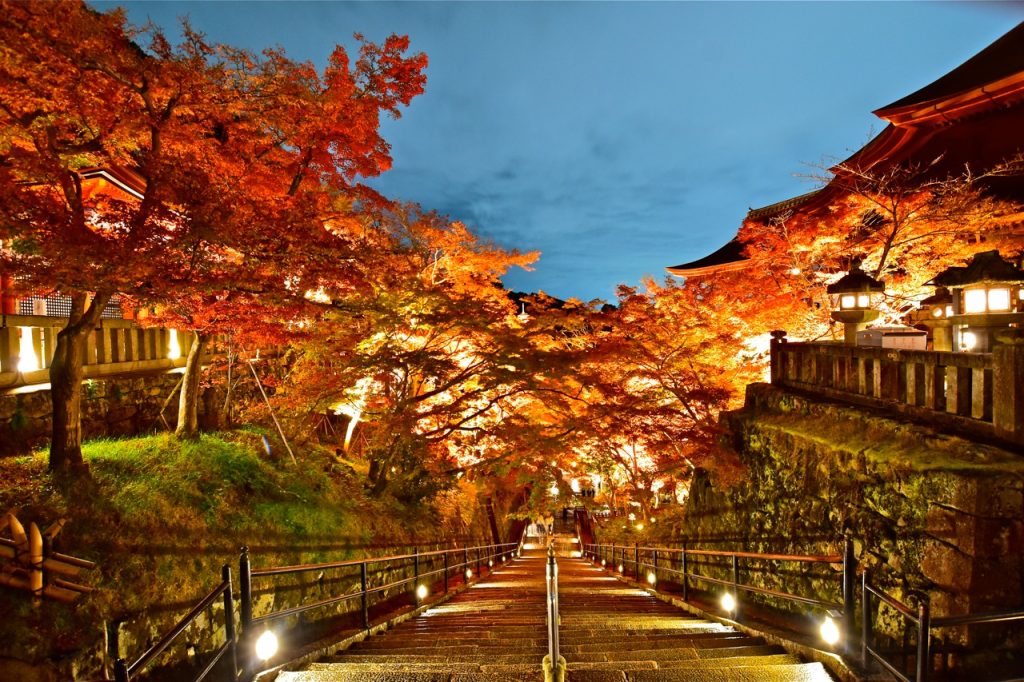 As the leaves change to brilliant shades of red, orange, and gold, Japan becomes a canvas of natural beauty. Embark on serene hikes through mountains adorned in autumn hues or find solace in traditional gardens where the fall foliage creates a picturesque backdrop.
🏯 Cultural Immersion at Historic Sites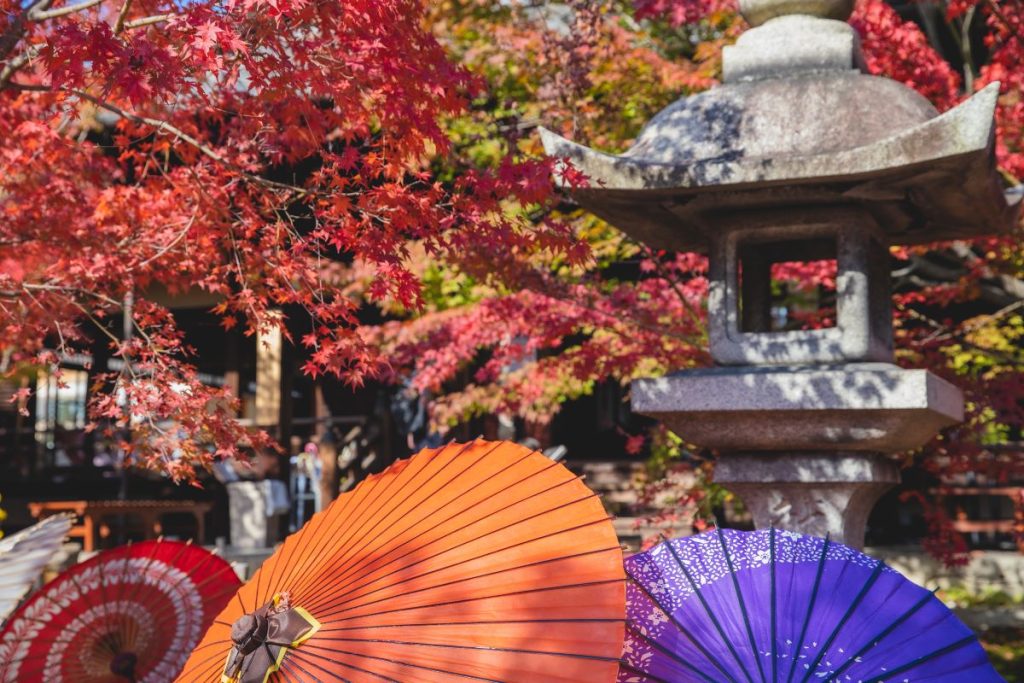 Autumn is the ideal time to explore Japan's historic sites. Visit ancient temples and shrines, like Kyoto's Kiyomizu-dera, amidst the fiery colors of autumn. Immerse yourself in traditional ceremonies and rituals that have been practiced for centuries.
⛩️ Experience Festivals Like No Other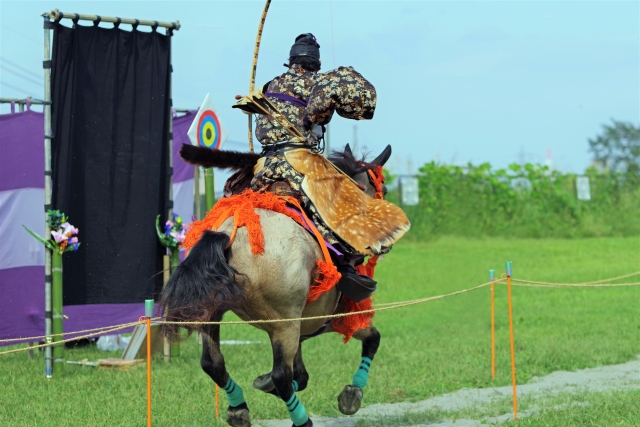 Autumn festivals are a celebration of tradition and community. From the awe-inspiring Takayama Autumn Festival to the lively and vibrant Jidai Matsuri in Kyoto, these festivals offer a glimpse into Japan's rich cultural heritage.
🍶 Savor the Flavors of Fall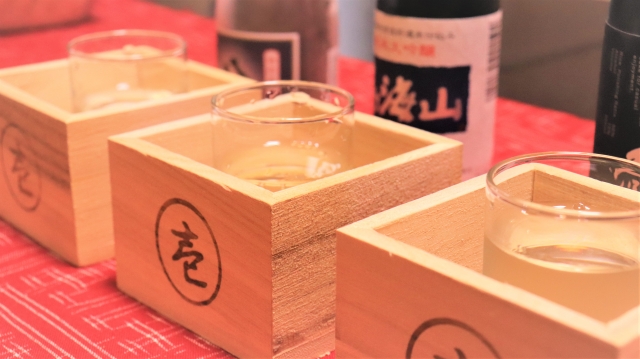 Indulge in the seasonal culinary delights that autumn brings. Treat yourself to dishes featuring matsutake mushrooms, chestnuts, and sweet potatoes. Don't miss the opportunity to try Sanma (Pacific saury) and other seasonal seafood delicacies.
🤼‍♂️ Sumo Wrestling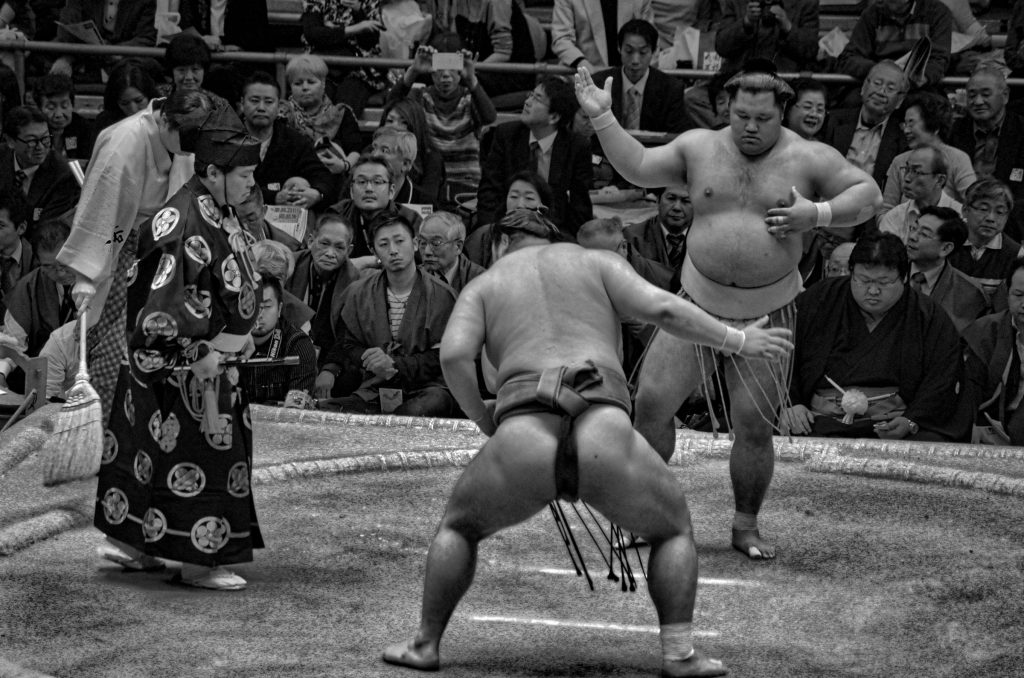 Autumn is also a season of Sumo tournaments. Experience the power and tradition of Japan's national sport as grand Sumo tournaments, or basho, take place across the country. Witness the clashes of titans as sumo wrestlers battle for supremacy.
🌟 Exclusive Promotion Deals
Elevate your autumn adventure with our exclusive promotion deals! As you sign up for our 3-month or longer plans, you'll unlock fantastic discounts:
Premium Members: Enjoy a generous 20% off the plan price, allowing you to experience Japan's autumn treasures at an unbeatable value.
Deluxe Members: Receive a special 15% discount, combining the best of our services with substantial savings.
Basic Members: Embrace the magic of autumn with a 10% discount, making your seasonal journey even more delightful.
Explore Translation - Your Personal Language Concierge in Japan
At Explore Translation, we are committed to ensuring you uncover the hidden gems and cultural nuances that define autumn in Japan. Our team of experts will assist you in not only discovering the vibrant landscapes and unique traditions of the season but also in communicating effectively with locals to create meaningful connections.
Subscribe to our monthly plans and let us be your companions as you embark on an autumn adventure through Japan. Together, we will embrace the richness of the season, from its cultural festivities to its delectable flavors and beyond, ensuring you make the most of this enchanting time of year.
Discover the Wonders of Japan with Our Fall Promotion
For a limited time only, we are thrilled to announce our Fall Promotion 2023, offering incredible up-to 20% discounts on our monthly subscription plans. Don't miss this opportunity to immerse yourself in the wonders of Japan while enjoying substantial savings.
Unlock Endless Possibilities with Our Monthly Subscription Plans
At Explore Translation, we understand the challenges that come with traveling in a foreign country. That's why our monthly subscription plans are designed to assist you in exploring Japan more effectively, ensuring a seamless and unforgettable journey. Let us be your trusted companion every step of the way.
With our subscription plans, you gain access to a wide range of services that will transform your travel experience:
Travel Assistance: Leave the logistics to us! We can help you make reservations for travels, weekend getaways, and provide guidance on transportation options, ensuring you make the most of your time in Japan.
Local Communication: Break down language barriers effortlessly. Our team can assist you via phone calls or online in communicating with locals for small arrangements, making your interactions more enjoyable and fruitful.
Phone Call Support: Need to make a phone call to a local business? Let us handle it for you. From salon appointments to inquiries about local attractions, our team is just a message away.
Emergency Contacts: Safety and peace of mind are paramount when residing in a forein country. With Explore Translation, we can serve as emergency contacts for your child's school or assist with campsite reservations, ensuring you and your loved ones are well taken care of.
Unlock Exclusive Benefits and Discounts
By subscribing to our monthly plans, you unlock a world of additional benefits:
On-Site Interpretation Services: Enjoy special discounts on professional interpretation services during your stay in Japan. Whether it's for medical appointments, school meetings, cultural events, or guided tours, our interpreters will bridge the language gap and enhance your experience. Make sure to sign up for either Deluxe or Premium plans to receive discounts for these services.
Document Translation Services: Need assistance with translating important documents? We've got you covered. As a subscriber, you'll receive discounted rates on document translation, ensuring effective communication in any situation.
Group Event Planning: Are you planning a group function? You can receive a discount for this type of assistance, too! Our team can assist in planning and organizing group events, excursions, or cultural activities, tailored to your preferences and ensuring everyone has an incredible time.
Sign Up Now and Unleash the Magic of Summer in Japan!
This exclusive offer is available only until the end of October, so don't hesitate! Sign up for our monthly subscription plan today and let Explore Translation elevate your journey through Japan. With our dedicated support, you can focus on embracing the beauty, culture, and adventure that await you.
Let us be your guide, your interpreter, and your bridge to an unforgettable experience in Japan. Subscribe now and unlock a world of possibilities!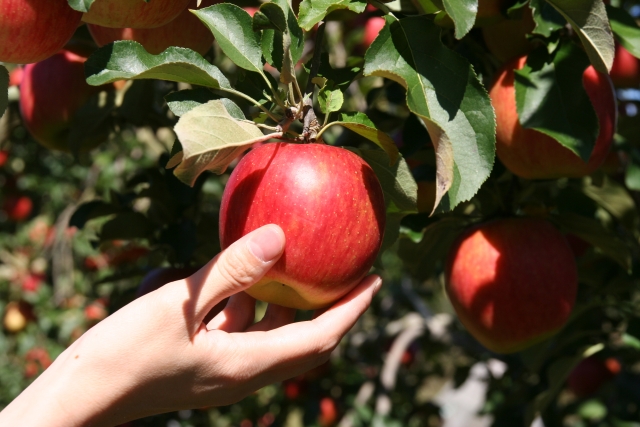 Experience the Diversity of Japan's Four Distinct Seasons
Japan is a country renowned for its four distinct seasons, each offering a unique tapestry of activities and experiences. At Explore Translation, we are here to guide you through the ever-changing beauty and wonders of Japan's seasons, ensuring you don't miss out on any of the extraordinary moments that await you.
In spring, witness the breathtaking spectacle of cherry blossoms in full bloom, painting the landscapes with delicate shades of pink. Immerse yourself in hanami (flower viewing) gatherings, where you can enjoy picnics under the blooming sakura trees, creating unforgettable memories.
Summer in Japan invites you to embrace the vibrant energy and warmth of the season. From lively festivals that fill the streets with color and excitement, to cooling off in picturesque coastal towns and indulging in mouthwatering seasonal delicacies, there is no shortage of experiences that will leave you enchanted.
Autumn, known as the season of vivid hues, transforms Japan into a breathtaking canvas of red, orange, and gold. Take in the awe-inspiring views of fall foliage as you explore tranquil gardens, visit ancient temples and shrines, or embark on scenic hikes through mountains and valleys.
Finally, winter unveils a serene and ethereal side of Japan. From world-class skiing and snowboarding in picturesque resorts to soaking in therapeutic hot springs surrounded by snow-covered landscapes, winter offers a magical escape like no other.
No matter the season, Explore Translation is here to ensure you make the most of your time in Japan. Our team of experts will assist you in navigating the unique activities, cultural traditions, and seasonal offerings that define each season, making sure you create lasting memories in every corner of Japan.
Subscribe to our monthly plans and let us be your trusted companions as you explore the diverse seasons of Japan. Together, we will unlock the secrets of each season, allowing you to experience the full spectrum of beauty and experiences that Japan has to offer.
Testimonials
Monthly subscriber
They offer different translation services from restaurant and activity reservations to travel research to help opening a Japanese bank account. Since signing up for their monthly service last spring our family has been able to do so many more things with less stress and anxiety than when we were booking and researching everything on our own using Google Translate, our limited Japanese language skills, and the occasional help from Japanese friends. They've also saved us so much time! I message them via FB Messenger and they reply within the hour, but usually within a few minutes. They have several different options for how they work with customers so there should be one that works for everyone. As an added bonus, many of their employees are also US military spouses.
A few examples of how our family has benefited from their services…
– restaurants (can kids eat there, do they have certain menu items, what time is least busy if the place doesn't take reservations)
– hotels (confirmed specific bed arrangements for reservations booked in Japanese online using Google Translate)
– confirmed parking or apparel or supply details for different activities
– tracked down lost items
– translated the contract for off base swim lessons
I only wish I'd known about them when we first arrived in Japan!!
Meg P.
Medical interpretation
I have been in Sasebo and Japan for many years and have used an array of medical translation services both on and off base. However, the assistance I received from Orie-San yesterday was by far the BEST and MOST PROFESSIONAL service I have experienced in all these years I have been here! Dealing with Medical issues are already stressful enough. Trying to navigate through the confusion as an American who doesn't speak the language can add even more stress which of course can sometimes make certain medical conditions even worse. Orie's medical background coupled with her patient, personable and extremely PROFESSIONAL demeanor makes her the PERFECT person for this position!
C.W.