Do you have a neck/back pain from various causes, including accidents, sports injuries, and muscle strains?
Please come try out their skillful techniques to feel very relaxed. You will forget how tired your body is from daily work, housework or even sports! They can also can fix your body's foundation by realigning your spine or pelvic bones upon request. Even though the chiropractor is trying to learn English, please make an appointment through Explore Translation just to be more specific and safe. Got involved in a traffic accident off-base and are you experiencing any whiplash or body ache? Contact us to receive treatment smoothly!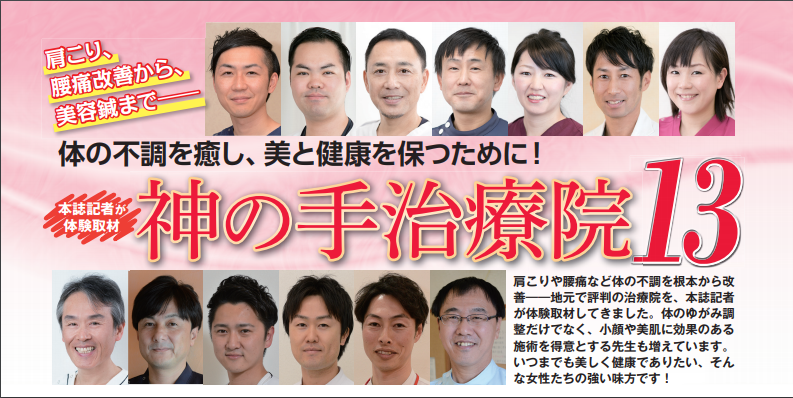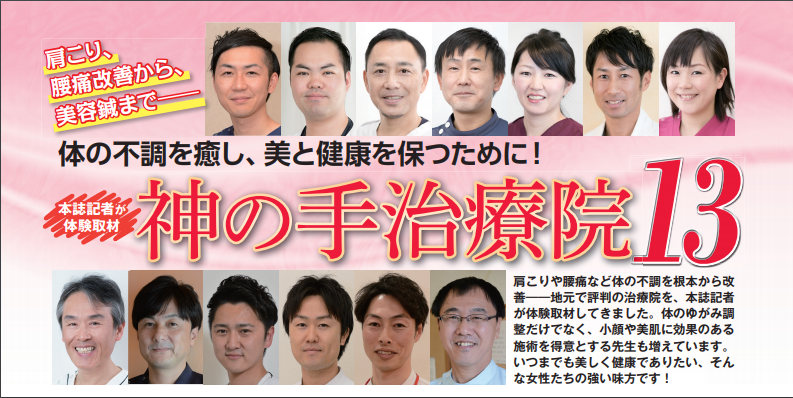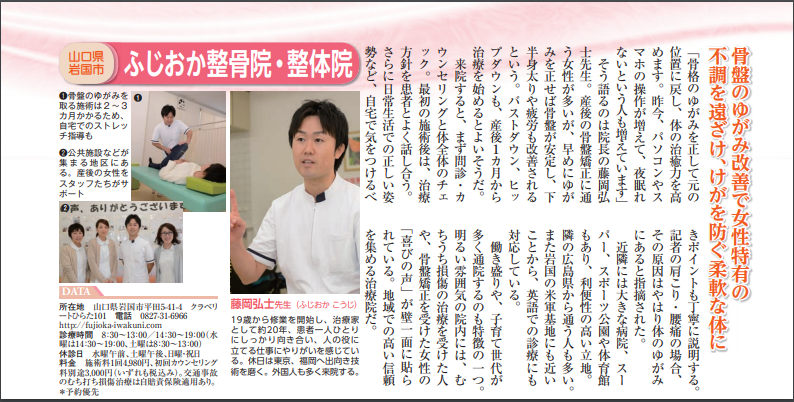 Fujioka Chiropractic & Massage was interviewed &
introduced on one of the most popular gossip magazines in Japan early in 2018!
They are selected as one of the 13 best clinics with "God's hands" all over Japan.
He provides a treatment with traditional Japanese acupressure point "Shiatsu" along with adjustment.
Cancellation Policy
One day prior … 20% of your scheduled session cost
On the same day … 50%
No show … 100% or 1 session if you have purchased treatment tickets
***Please be sure to cancel/reschedule at least 2 days prior to your appointment day through Explore Translation or directly the clinic.
If you own treatment tickets, and do not show up for your scheduled appointment, you will lose one ticket per missed appointment. However, if you inform us of cancellation even on the day of your appointment (as long as it's informed in advance) you do not lose a ticket. Please contact Explore Translation or directly them in case you need to cancel or reschedule.
REQUEST AN APPOINTMENT or CONTACT US
Booking an appointment is easy and available 7 days a week. Once you fill out the form we will contact you by email during our business hours to confirm your appointment for availability. Feel free to contact us anytime if you have any questions.
Location
5 Chome-41-4 Hirata, Iwakuni, Yamaguchi 741-0072